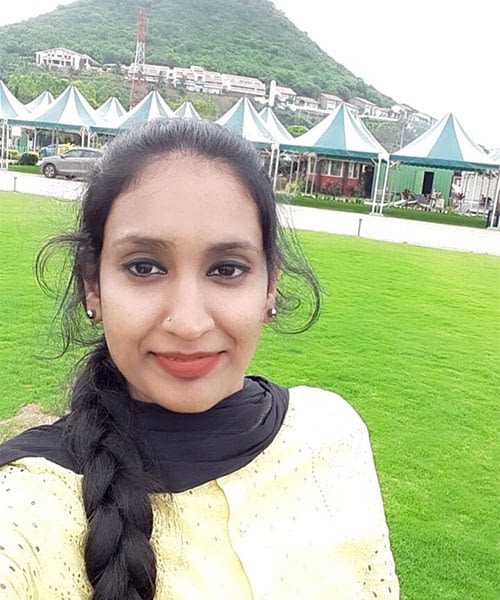 Shabana Sheik
Multi-Brand Website Designer
From Visakhapatnam
"I believe in the power of what we can achieve when we make technology speak through design. That means putting the user experience at the forefront without neglecting the core tech that sets Amzur apart."
What does I do at Amzur?
A few words about her
I am a results-driven web developer committed to building and optimizing user-focused websites for customers. I'm also a creative WordPress developer with a strong history in website management and development. My specialty is all aspects of WordPress website creation, including design, plug-ins, and implementation, but my passion is for creating engaging and interactive websites alongside my team.
At Amzur, we're all committed to superior customer service at all levels, from the first meeting with a client to the website maintenance after launch.​
A day at Amzur
I usually start my work at 9:30 a.m., collaboratively plan my day with team catch-ups and calls, and make sure that the most important work gets done first, which helps me reach my clients' goals.
The reason I joined Amzur
I consider myself an innovator, and there is no better place than Amzur to work and grow in Vizag.
My advice to other IT professionals
First and foremost, learn about the culture of the company you want to work for. A good fit means a good career. Once you have the job, smile, ask questions, and be interested. Listen more than talk and practice saying yes. Repeat everyone's name after being introduced to show you're listening and to help you remember. And finally, help your colleagues at every opportunity.