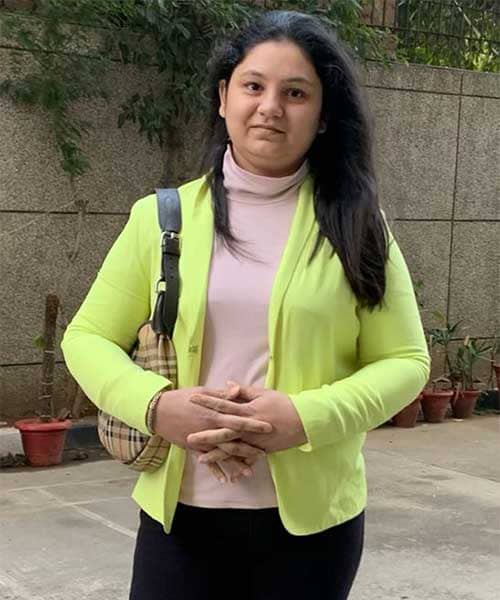 Priyanka Sharma
Project Coordinator
Delhi
"Becoming a mom of three, coupled with the changes in the economic conditions, made me opt to change my career and become a more well-rounded professional. I knew this wouldn't be easy: A commitment to learning, growth, and finding a job that lets me capitalize on my innate strengths were some of the most important factors involved in switching my career from human resources to information technology."
What do I do at Amzur?
A few words about me
Currently, I am working on three projects, so I am quite busy day in and out.
I coordinate schedules, budget, and issues and risks for the projects. It's my job to make sure these IT projects are
well-organized and running smoothly. This includes communicating with various internal teams and departments at Amzur to make sure everyone is on the same page. 
A day at Amzur
The job of an IT project coordinator is central to the implementation and completion of projects.

I am involved from the start to the end of these projects. I apply my own knowledge, plus analytical and critical thinking skills, to provide guidance to the project team. This is not an easy task, as I am currently learning new skills based on my career change. In IT, projects often have fewer mundane tasks than they did in HR, and every project and task is unique. So a day at work includes scheduling, support, systems, monitoring, communication, and reporting to my team lead as well as learning.
The reason I joined Amzur
The company values work-life balance, which was obvious in the videos about it. When everybody starts working from home, that becomes of the utmost importance. 

India has 28 states and seven territories, and the country officially recognizes 23 languages. I have lived across India, and this gave me a unique opportunity to really understand the different cultures, the habits of people, and the different languages. So now, I can take this strength and use it at Amzur. It helps me learn faster, as I can actively listen and communicate to avoid any misunderstandings.

 
My advice to other IT professionals
Most moms go into parenthood with an idea about their values in terms of both raising their children and building their careers, and they have a plan for the role work will play in their lives after their children are born. But the reality of parenthood often causes those views and plans to evolve, and the difficulty in striking a balance between motherhood and work means many women don't return to the workforce at all.