Gowtham Yerukala
Senior Business Analyst
Hyderabad
"The world of business moves fast, and technology moves even faster. From self-service to predictive and prescriptive analytics, I predict the future of business analysis and consulting will be more agile and personalized."
What does I do at Amzur?
A few words about me
I am a self-motivated business analyst. Since joining Amzur, I have been supporting projects, analyzing business operations, and overseeing end-to-end delivery within my team. I aim to contribute through my 360-degree view on how people and processes are connected to achieve the goals of the software development group. 
I conduct and lead brainstorming sessions with cross-functional teams consisting of project managers, developers, etc. Before lunch is a peak time for me to use my creativity and outside-the box thinking to solve project bottlenecks. 
At Amzur, we're all committed to superior customer service at all levels—whether they are internal or external clients. I tend to go above and beyond to know all aspects of the project so I can drive a successful result and provide real value to the clients. ​
A day at Amzur
I monitor project progress and try to eliminate roadblocks ahead of time. I research before every meeting to be up to date so I can ensure I'm meeting and exceeding the expectations of all project stakeholders. I am also currently responsible for the training of a project coordinator, and for this, I have to be on top of my game daily to organize and actively accomplish product and sprint backlogs, mockup screens, UAT facilitations, resource planning, task follow-up, reports, etc. 
The reason I joined Amzur
I have a good grip on applications such as Jira, TFS, RedMine, Outlook and other Microsoft Office products, ServiceNow, Sharepoint, Seibel, CRM, etc. Though I came from Deloitte and was not really looking to switch to a medium-sized organization, I got the impression that I could learn to master more applications and even choose which ones to  get certified in. There is continuous education and training at Amzur, which is definitely not the norm in the IT industry. Though it is mentioned on almost all job posts, you do not get to watch video testimonials attesting to that. 

Gowtham's Certifications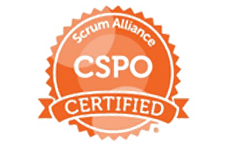 My advice to other IT professionals
If you are in the BA or PM track, you should study diverse requirements-engineering techniques such as document analysis, observation, and prototyping. I also think efficiently capturing the success of a sprint as part of various user stories can make all the difference sometimes.